THE RETURN OF BATTLETOADS
E3 2018 is in the books. In a spectacle that included the reveal of some awesome games, there was one that really stood out to me. The moment I saw that spinning logo, my heart started to pound. As a matter of fact, I got meat sweats. I was so shocked to see the return of one of the hardest Beat em' Up games of all time. I think that it is a foregone conclusion that I am in love with "Beat em' Up" games. However, I must admit something that is truly sad. I have never beat Battletoads, like ever! This is the one Beat em' Up that has avoided my dominance. But thanks to Microsoft and Rare I will have the golden opportunity to finally redeem all these years of failure and regret! I will topple the giant! I can't wait for 2019 to roll around, I will finally be able to get this monkey off my back. Check out the trailer below.
https://www.youtube.com/watch?v=-yrE9RU6DN4
The reveal did not give us much to go off of. Which I think is pretty cool. It will give classic gamers like myself a chance to put our imaginations to work. All that we know is that it will be in a 2D side scroller style. Also, it will support three player co-op. Which is a really cool idea, especially since the original only supported two player co-op and we still couldn't win!!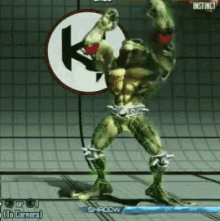 Throughout my excitement, another thought came to my head; Can this game jump-start the Beat em' Up genre again? I know that this is a far-fetched statement. But do you think that this is really possible? Do you think that a game title of this magnitude can spurn new interest in a dead gaming genre? I really hope so. Tell me what you think in the comment section below.